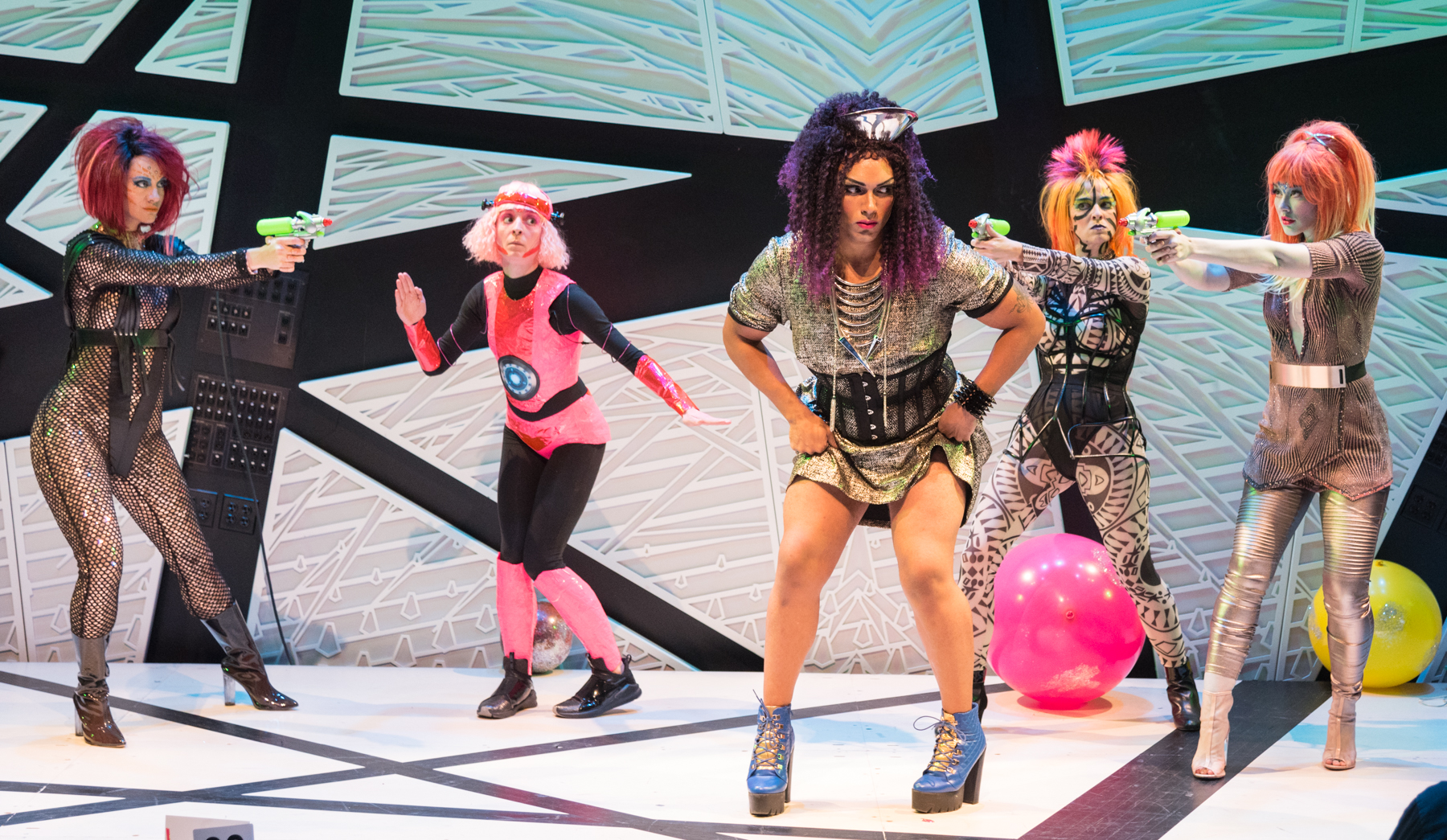 Apart from its full scale productions, Heartbeat Opera's other signature event is the Annual Drag Extravaganza, built around the music of a single performer. Part performance event, part party, part opera, past shows include The Fairy Queen, Miss Handel, Queens of the Night: Mozart in Space, and Heartbeat on the High Line. Enjoy photos of these shows above!
PRESS FOR HEARTBEAT OPERA
"This small, adventurous company strives to make opera a visceral, intimate and immediate "encounter," as they have said. Their alterations to masterpieces aim to get past dated elements that can mute the raw emotions and the timeless issues coursing within the original works. These presentations are meant, simply, as readings, as one-time interpretations." - Anthony Tommasini, The New York Times
"A radical endeavor — less pint-sized grand opera than an appropriation of the genre for theatre of the black-box type. - Alex Ross, The New Yorker
"Pioneers...reformatting the opera experience from the grand to the deliberately intimate." - The Wall Street Journal
"A radical transformational approach to the standard repertoire" - The Wall Street Journal
"Gripping drama...dazzling musical skills...clearly inspired guidance...a flat-out triumph." - Opera News
"With its six singers, five instrumentalists, and 90 minute running time, Heartbeat's compact Lucia packs a wallop; one could imagine it being taken up by other companies as a provocative and inexpensive way to introduce opera to the uninitiated. One looks forward to more arresting and innovative projects like it from Heartbeat." - Musical America
"Urgent, rigorous, and young, Heartbeat Opera poses another beacon of hope against New York City's gloomy operatic landscape. Heard and Proske are a pair of auteurs to watch for. Their intelligence and warmth saturate the respective works, making for a thoroughly enjoyable evening at the opera house." - Parterre Box
"I skipped giddily out of the theater wanting to shout at the world: have you heard about this thing called opera?" - Van Magazine
Heartbeat Opera was founded in 2014 by Louisa Proske and Ethan Heard. Now in its fourth season, the company has produced works by Bizet, Puccini, Weill, Donizetti, Offenbach, Kurtág, Purcell, Handel, Mozart, and others. Celebrated by audiences and critics alike, Heartbeat has received rave reviews in The New York Times, The New Yorker, The Wall Street Journal, Opera News, Opera Magazine, and Parterre Box. Heartbeat has also brought opera to hundreds of students in NYC as part of its outreach program. Apart from traditional venues, Heartbeat was the first ever opera company to be invited to perform on The High Line.
For more information, go to
www.heartbeatopera.org
Heartbeat Opera transforms great works of the operatic canon through visionary adaptations, radical arrangements for chamber ensembles, and intimate, visceral productions that put the singers and the instrumentalists at the center of the work. Heartbeat distills opera to its essence, and cultivates new audiences for the art form.
INTERVIEWS
"Drag Queens And Gateway Drugs: How Heartbeat Opera Is Breathing Life Into The Classics" --- Interview with Louisa Proske published on Huffington Post - READ HERE
"Heartbeat Opera: Reverence, Irreverence and Viscerality" --- Interview with Co-Artistic Directors Louisa and Ethan on Allegri Con Fuoco - READ HERE
Video Trailer for Heartbeat's 3rd Annual Drag Extravaganza QUEENS OF THE NIGHT: MOZART IN SPACE